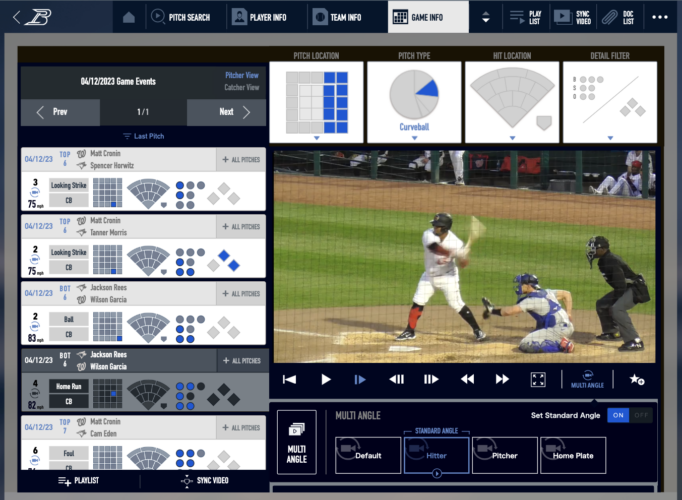 RUN.EDGE Limited (headquartered in Shibuya-ku, Tokyo; Atsushi Oguchi, CEO; hereinafter "RUN.EDGE") has introduced PITCHBASE, a video analysis application for baseball, to the Washington Nationals Baseball Club, LLC (headquartered in Washington, D.C.; hereinafter "Washington Nationals")
The Washington Nationals, winners of the 2019 World Series, are the seventh Major League Baseball team to utilize PITCHBASE in their daily operations. The Nationals are distributing PITCHBASE to staff, players and front office members throughout their organization from the 2023 season.
PITCHBASE's ease-of-use UX, video playback quality, and anytime, anywhere access on any device allows players, staff, and front office personnel to easily use PITCHBASE for video and advance scouting (advance analytics).
RUN.EDGE will continue to contribute to the enhancement of professional and amateur baseball teams globally with its product and video analysis technology.
Please see further information on the Washington Nationals Case Study via the following link:
https://eu.run-edge.com/pb-productpr/